Meet Todd Gourley
Owner and Home Inspector of Reveal360 Inspection Services, LLC
A professional and knowledgeable home inspector provides a quality of service that truly benefits the home-buying process.
Todd Gourley founded Reveal360 Inspection Services, LLC, to do just that. Drawing from a well-rounded experience in the housing industry, Todd applies his knowledge to every inspection, effectively adapting to the various needs of his clients. Reveal360 Inspection Services offers comprehensive inspection services for both residential and commercial properties.
Todd's first foray into the housing industry was as a builder and custom, high-end remodeler of homes in Breckenridge, CO. He spent over 18 years total as a builder, acquiring valuable insight during that time that he relies on for every home that he inspects. Todd also worked for county government as a combination building inspector, refining an already adept knowledge of building codes and material safety.
Full-Circle Communication is a Top Priority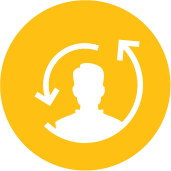 Reveal360 Inspection Services is dedicated to open communication with every client. You deserve a clear assessment of the property you're considering and an understanding of any findings. When your inspection is complete, Todd will meet with you to answer follow-up questions and encourages you to contact him with any concerns that may later come to mind. He'll also take the time to show you and label the location of all water and gas shut-off valves.
When Todd isn't inspecting, he's an avid mountain biker and road cyclist, enjoying Colorado's beautiful trails and rugged terrain as often as possible.
Reveal360 Inspection Services, LLC, offers rigorous and reliable property inspections that will illuminate the condition of your investment. Request to schedule your inspection today.