Reveal
360
Inspection Services LLC
Comprehensive Reports
From A GENERAL CONTRACTOR'S PERSPECTIVE
combining experience, effective communication, and exceptional reporting
Reveal360 Inspection Services is here to deliver thorough, comprehensive inspection services. By combining experience, effective communication, and exceptional reporting, we provide our clients with an experience that is not easily matched. We will help you learn everything about the current condition of your home or property by not only showing you how we determine issues and needed repairs but also the steps to take in fixing these problems. With an emphasis on complete thoroughness and client education, you will have the information you need to be a well-informed buyer, seller, or homeowner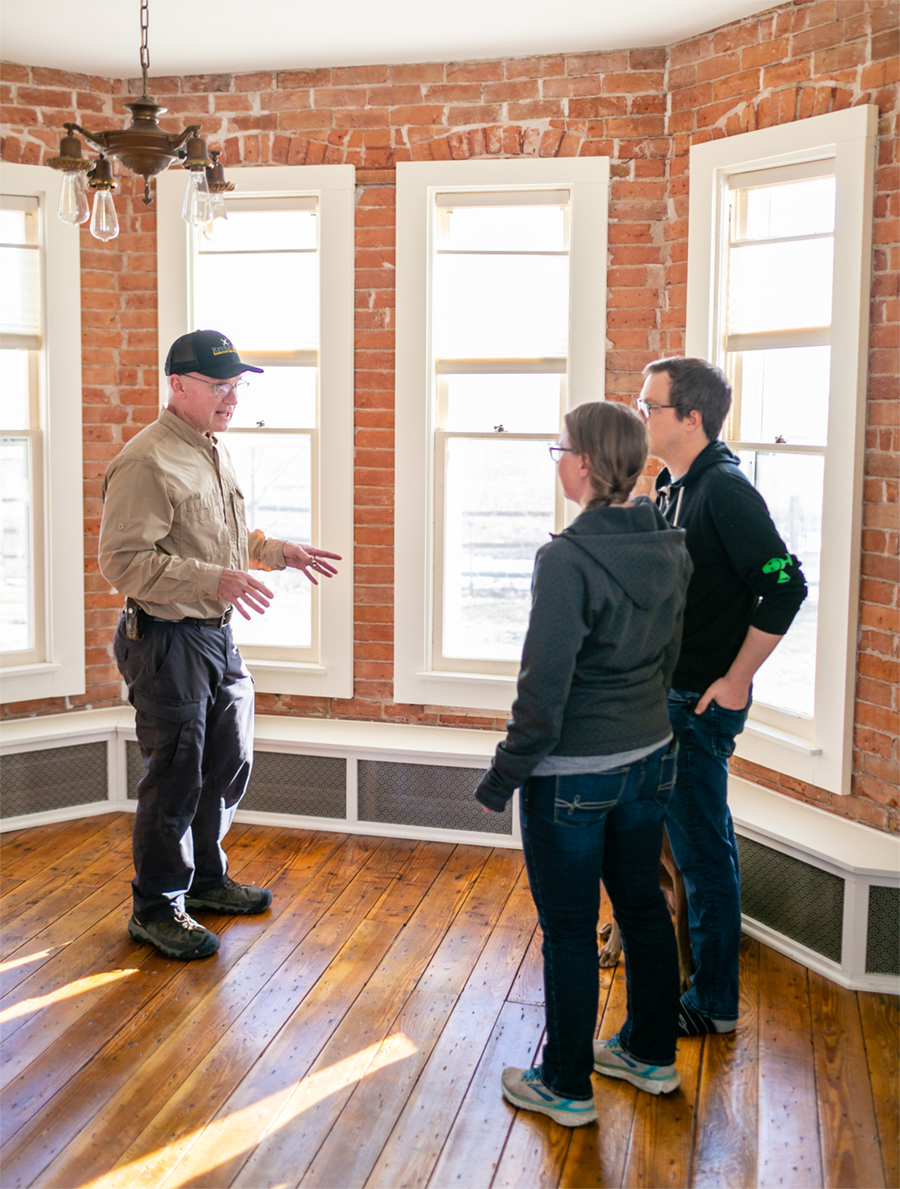 The Dedicated One-Hour Walkthrough
Through careful scheduling and communication, every inspection includes a one-hour walkthrough with the inspector. The inspector will lead a tour of the home in the last hour of his inspection. During this time, the client will get to see and learn everything that was uncovered during the investigation. Using our 30+ years of construction experience, we can guarantee this time to be immensely informative.
We provide this service to make certain all of our clients clearly understand our reports and what we look for in our inspections. Reveal360 Inspection Services is dedicated to sharing information and educating everyone we work with! We also provide video or phone walkthroughs for those that can't join us in person.
A True Love of Teaching
Todd loves his career because it provides him with the opportunity to educate the people in his community. He stands by the philosophy that knowledge should be shared and we should all help each other learn and become the best versions of ourselves. He started the dedicated one-hour walkthrough, so he always has the chance to educate his clients.
"I'm only in this house one time. In 4 hours, I can learn almost all there is to know about the home. The dedicated one-hour walkthrough with the client has been a wonderful way to educate them on what I've learned."
Types of Properties Inspected
Extensive Inspection Reports
A home inspection is not State (Colorado) regulated so anyone can be a home inspector. Experience and perspective separate us from your average home inspection company. Reveal360's services are conducted by a certified inspector with decades of experience in home construction, building inspections, and home inspections. This ensures the quality of our reports and the in-depth information that we provide in all of our inspection reports.
Your skilled and Professional Inspection Company Serving Northern Colorado and Select Mountain Communities